Need to book flights? Then Trip.com will come to the rescue. More details about it will be discussed in this article.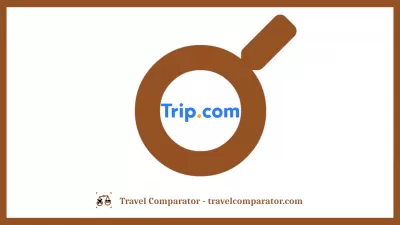 ---
---
Today, buying air tickets online is gradually replacing traditional ticket sales. This is due to a number of reasons: lack of time due to the workload or study, expensive prices at offline cash desks, and others. In addition, booking tickets online is easy, this process not only does not take much time and effort, but also significantly saves money. This is especially true for those who like to travel the world. For such people, quality travel booking services are of the utmost importance.
With the advent of a number of innovations in a person's life, the idea of ​​travel also changes. Now it is not necessary to invest in a trip of 100 thousand or more, because there is trip.com - a global online travel agency and its flight booking service. With its help, you can not only book a ticket for a discounted flight, but also travel the world without spending a lot of money. Even if a person is not a supporter of traveling abroad, thinking that it is expensive, this service will change his views. With it, you can find the best travel deals or get the biggest savings on your next trip.
Peculiarities
Trip.com, reviewed in this article, has an extensive hotel chain with 1.4 million hotels in 200 countries and regions, so customers can choose what they really want. The official website contains over two million routes that connect more than 5 thousand cities around the globe.
What is the difference between trip.сom and other similar services:
An extensive company network connects all corners of the world.
Competitive prices. To receive as many discounts as possible, you need to register as a member.
Award winning service.
The service team speaks multiple languages ​​and English service is available 24 hours a day by phone or email.
Secure payment. Clients' payment data are always protected.
The service has add-ons for iPhone and Android, thanks to which users can book tickets from their phones.
To work with the site, you need to register. To register, you must provide an email address. You can also use it to recover your password if you have forgotten it. And you can also enter the service through social networks. For example, Facebook or Gmail. Alternatively, users can visit the site via Twitter. You can work with the site through WeChat.
Can you trust him
As they say, trust, but verify. Of course, nothing can be trusted one hundred percent, since there are problems with the service or the Internet, and the human factor has not been canceled. When booking tickets, you need to be extremely careful, as the trip.com site can be copied by scammers. In general, this is a very reliable service that met the expectations of thousands of people and left only positive impressions about itself.
Trip.com review: pros and cons
There are no price markups for tickets booked by users.
Convenient interface.
Working with various currencies, including dollars and rubles.
The site provides information in various languages, including Russian and English.
Reliable search filters for flights and hotels (alert system, calendar, offers).
Secure payment system that includes credit and debit cards and UnionPay. After purchasing a ticket, an 11-digit booking number is sent to your phone number or e-mail, which can be used for a refund in case of a flight cancellation.
Large selection of tours and destinations.
Large selection of hotels and inns around the world.
There is a free ticket exchange for another date or a flight selected by the user.
Managers always warn about booking changes and send all information by e-mail.
There is no office on the territory of the Russian Federation.
As noted by some customers, the service is not always available and there are network problems.
Sometimes you have to deal with not the most friendly managers.
The support service still leaves a lot to be desired. Perhaps the reason is the large flow of clients, and the information is not always processed in time.
Sometimes you have to wait a long time for a refund.
Conclusion
In general, the trip.com flight booking service is a great assistant in travel planning. With it, you can easily plan any trip, book a hotel room and even order a transfer. Even when all sorts of situations arise - a flight cancellation or a change in flight time - most of the employees are willing to meet their customers. Of course, there are also negative aspects, but low prices, a secure payment system and a wide range of destinations compensate for all the disadvantages that a travel composer possesses.
Trip.com is always committed to providing the best possible service to its users. They care about their users and always go the extra mile to make every ride a worry-free experience.
Professional and responsive support agents interact with thousands of users every day and ensure that their issues are prioritized every time they contact us.
Is Trip com reliable in terms of booking plane tickets?
If your payment has already been confirmed, Trip.com will make every effort to make your trip go smoothly. If you are unable to check into your hotel due to Trip.com or one of their suppliers, please contact them as soon as possible. We will promptly help you resolve the issue.
---
---
---