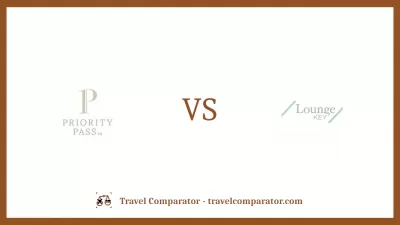 ---
---
Much depends on the location of the geography. Priority Pass and Lounge Key are two of the most famous projects for the provision of VIP services in airport lounges.
Priority Pass vs Lounge Key
High-comfort locations at airports are located in separate VIP lounges. Equipped recreation areas are intended for spending time while waiting for your flight, here you can also hold negotiations, watch movies, and relax.
Much depends on the location of the geography. Priority Pass vs Lounge Key are two of the most famous projects for the provision of VIP services in airport lounges.
Description
Popular lounge projects:
Users mainly have cards: Priority Pass, Lounge Key. If a passenger has a platinum Visa card, then he can count on discounts at 552 airports in various countries. In the Russian Federation, a similar project operates at Domodedovo and Sheremetyevo.
It is not difficult to use the application, it is installed on a smartphone, downloaded from the software repositories:
The country is entered, the airport is in English only. Reference information processing takes 2-3 seconds. The required seating area is activated, $ 27 is automatically debited.
Before downloading the application on the app store, create an account online to benefit from a discount.
Access possible:
Conference rooms.
Telephone.
The Internet.
Fax.
The user receives an individual URL address, it is provided by the service bank. The support (support service) works well
Priority Pass
Priority Pass card - gives the right to access the VIP lounges of airports around the world, as well as the opportunity to use business services (Wi-Fi and chargers, telephone, fax, meeting room, free drinks and snacks, etc.) .
A Priority Pass cardholder can enjoy all the privileges of the lounges participating in the program around the world, wherever he travels, regardless of the affiliation to the club of one or another airline or class of air ticket. Ie Priority Pass vs other cards for many positions wins.
An international project that works successfully all over the world. You can visit any VIP if you have an air ticket. All transactions are processed using a Priority Pass card.
Benefits:
Priority Pass has lounges and offices.
Buffet restaurants and cafes.
Wi-Fi.
High-speed Internet.
Cardholders have the right to bring their relatives (with tickets for the flight), it is enough just to issue the required ticket at the entrance; There is a flexible tariff schedule, it is possible to choose a suitable one. Registration takes several minutes, for this you need to go to the portal.
Lounge Key vs Priority Pass comparison
Much depends on personal preference Lounge Key operates at 855 airports, and Priority Pass at 855. This service requires an annual prepayment, which is not found in the Lounge Key. This service can be issued only for Visa Platinum, the number of subscribers is limited. Priority Pass is issued to everyone who is able to deposit the specified amount. Thus, the circle of users can be expanded quite significantly.
There is a Priority Pass club, you need to join there. Alfa-Bank will help you connect to the program; it specializes in similar topics.
What is more profitable
Before purchasing a card, it is recommended to study the geography of flights. If trips are carried out to the same locations for a long time, then it is very profitable to buy a Lounge Key.
If you are planning a trip to the country of Cote d'Ivoire (Ivory Coast), then it is rational to purchase Priority Pass. This project works with the most exotic corners of the globe, so it is profitable to work.
In terms of the range and quality of services, there are no special differences:
Possibility to enter the VIP lounge of the airport.
Work in an equipped office.
Use of high-quality Internet.
The service level is quite comparable in quality.
Registration
To get the mobile version, you need to open an account on the site. You can also conclude an agreement with an affiliated bank and order premium service.
In this case, if the client is loyal to the bank, he has no debts, then the card can be used free of charge.
Users in whom the premium package receive additional services:
Personal consultant
Concierge service
Getting cash from ATMs without interest.
manager's visit to the bank
Separate hotline
Favorable currency conversion rate.
It is easy to see that working through banks is a profitable business, but all the details should be clarified before signing an agreement. It is also important to know: in which air harbors certain preferences are provided. This postulate especially applies to Lounge Key, premium service varies considerably from country to country.
Privileged plastic is a kind of premium if an expensive package is issued.
Addition
The cards are individual, they cannot be used by third parties. A flight ticket is always attached to the card. Virtual maps are being actively introduced into everyday life, but not all airports are still ready to work with this tool.
Many users welcome the opportunity for friends and relatives to enter the VIP room. There is also a children's room in most of the airport terminals, which also resonates well. Despite the crisis, the number of users is growing.
Frequently Asked Questions
When is it beneficial to use Lounge Key visa?

If your trips are made to the same locations for a long time, then buying a Lounge Key will be very beneficial for you.
---
---
---