---
---
The first trip I took on my own as an adult was with my boyfriend, a month before I went away to college. We went to California, and it was the most thrilling experience. I felt free, fancy, and "grown" traveling by myself with my boyfriend. It was as if I was in one of those chick-flick movies having the time of my life.
Of course, back then I did not have all of the full responsibilities of an adult yet so anything I did without my parents' supervision seemed amazing. Now, I wish I could go back in time where I had none of the true responsibilities of adulthood. Back then, I did not have a bit of clue how much of a burden being an adult can be.
When I went on my little vacation, I never considered or worried about needing different forms of traveling insurance, like car rental insurance, let alone having the  right amount of coverage   you need for your vacation.
Now that I am fully aware of my adulthood responsibilities, I would not even be able to enjoy a trip without having some form of insurance coverage. This includes airfare insurance, travel insurance, and especially car insurance if I am renting a car while vacationing.
Others like me acknowledge that they need certain forms of insurance policies while traveling, but they may not always realize they need insurance add-ons or backup insurance for your coverage, like car rental excess.
What is car rental excess insurance?
Once you realize how fast money goes, you find ways to cut costs on just about everything possible. The need to cut costs is why I search the internet through and through for  cheap car rental insurance.   Though paying less on car insurance is awesome and saves you money, there are still excess charges you may incur in the event your rental car is stolen or damaged. In events like this, you are not saving money with cheaper insurance.
Car rental excess insurance (also called excess waiver insurance or car hire excess insurance) is an optional insurance policy one can purchase to cover the charge noted above. That excess charge is sometimes just the deductible, but it can also include the deductible and other fees.
How Excess Car Rental Insurance Works
When you purchase insurance for your rental car, you are usually buying standard insurance coverage, often called a Collision Damage Waiver (CDW) by car rental companies. Though this coverage pays for the damage or loss of the car, you may have to pay a chunk of change for the car before the insurance kicks in.
A CDW is similar to how you must pay a deductible for your personal car insurance if an accident happens before the insurance company will repair or replace the car. Well, that deductible for your rental car can cost up to thousands of dollars. Especially if the rental company adds extra fees such as loss of income fees.
The loss of income fee is a fee charged to customers in the amount that a company is losing from not being able to rent that specific car out. Even if the accident was not your fault, you are still required to pay the excess charge.
The excess insurance covers you against excess charges. Aside from the excess charges, this insurance coverage can also pay for damage to the more vulnerable parts of a car that car rental insurance may not protect such as tires, roof, windows, and the undercarriage of a rental car.
If you are a foreigner who purchases car  rental insurance in the United States,   you can be stopped from leaving the country if you are unable to pay the excess charges and a rental company files a legal suit against you. No matter your specific circumstances, car rental excess insurance can keep your vacation from turning into a fiscal nightmare.
Different Types of Car Rental Excess Insurance
There are several standard types of car rental. Depending on the needs of the client, they may differ in terms of terms, comfort level, conditions for receiving and returning the car at the end of its use. You can also compare car hire insurance.
You can choose the type of rental from the following options:
with a driver - the tenant is relieved of the need to drive himself;
without a crew – the client travels by car, which is rented, independently;
daily - the period of using the car does not exceed one day;
on a long-term basis - transport is used for more than 1 month.
If you do not care for or cannot afford to pay for the excess charge, you can purchase excess car rental insurance while you are booking the car online or over the phone, while you are picking up the car, or through a third-party rental car insurance company.
There are many booking sites, like  Booking.com,   that not only let you book flights and hotels but also purchase rental insurance and excess insurance. Regardless of who you book through, you should be aware of different forms of excess insurance.
Single-trip Excess Car Insurance
This insurance type is ideal for someone who is traveling for a short period of time or for only one trip. You will only need to take out a single standalone policy for this quick trip. This type of policy is taken out every time you rent a car and you are charged by the length of time you are renting.
Annual Excess Car Insurance
If you travel multiple times through a year for business or just leisure, you may want to purchase a policy that lasts an entire year. It is convenient because you do not have to keep purchasing every time you travel, and you can save money on one policy rather than multiple policies throughout the year.
You only just pay once and you are covered through the year. However, some policies have a maximum trip length stated in the terms and conditions of your policy, so read carefully.
Worldwide Excess Car Insurance
The same factors for annual excess insurance apply to worldwide excess insurance, except this type of insurance is for people traveling frequently to multiple countries. This is a convenient method, but sometimes worldwide insurance is not covered in every country.
Research your future itineraries and compare them to which countries the policy covers.
Things to Consider before Buying Excess Insurance
You should always do thorough research on the company you are buying any form of insurance from. You should also make sure that all insurance you purchase protects you and meets your needs in every way possible to your specific situation.
Ask yourself these questions before signing a policy:
Does the policy cover any additional drivers?
Are there any age restrictions on the drivers?
Do you need an annual policy? If so, how many trips does the policy cover?
Are any restrictions on how far you are away from home when something happens?
How many days in a row can you get covered for each trip?
What does the policy cover specifically?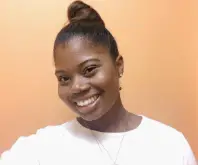 Imani Francies, VeteransAutoInsurance.com
Imani Francies writes and researches for the auto insurance comparison site, VeteransAutoInsurance.com. She earned a Bachelor of Arts in Film and Media and specializes in various forms of media marketing. 
---
---
---